Are you thinking of forming a company in the USA? Although it can be very confusing, we can guide you correctly. We at US Legal Corp assist our customers in the easy formation of the company according to your choice.
There are various kinds of companies that provide services for starting new organizations, and each company offers its own unique offerings and packages. So, some offer very confusing offers that are not easily understandable.
Therefore, the following are the reasons which separate our company from others: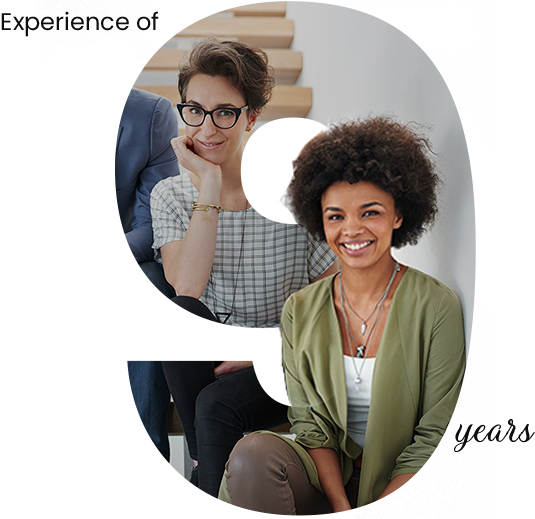 Initially, our fundamental price of a new company formation is 499$ plus state filing fees, and although you may get companies claiming to do it for less, you have to be aware that many of these companies only prepare the documents and mail them to you.
But we provide services which are end to end basis. So, we prepare your documents, then file them with the state and only deliver everything to you only after the company has been filed. Thus, if we were not able to file due to any reason, so we will assure you of a full refund. So, trust our services for the easy formation of your organization. Our company is providing you with the cheapest virtual office in USA.
We give astounding bundles to our clients. Every bundle incorporates one free year of enlisted agent service. However, we just point this out on the grounds that there are organizations that will offer the registered agent services for a pre-determined time lets state a month and a half or three months and afterward auto charge your installment card for whatever their yearly expense is and afterward continue charging each year from there on going ahead creation the supposition that the organization is as yet dynamic or that you have not changed the specialist on record with the state.
We have devoted a lot of time and exertion to ensure that you know precisely what not just the last expense of your company formation will be all through the request cycle; however, we likewise ensure that you know about any extra post documenting charges that the state may expect of you after the documentation is finished. Our registered agent will guide you in detail.
Our company unequivocally encourages you to survey this connection with the same number of states. It will educate you on what the yearly charges and necessities for staying with the company will be, as most states require the organization to file documents known as a yearly report or franchise tax. We will tell you when it is due and what it will cost.
The entirety of our bundles incorporates lifetime warning cautions as long as we have a substantial email. We will likewise send email as alarms advising our customers regarding significant filing dates with respect to their company formations. 
Therefore, we send all email messages on a timetable that will permit you to know when a yearly report or franchise charge report is coming so you can abstain from missing significant filing dates.
It is significant that customers comprehend that the organization arrangement process is something beyond filing the incorporation accompanied by the state. Therefore, depending upon the specific state in which the company has documented, a few states may not list the individuals from an LLC or the Directors and Shareholders of a company.
We make custom Operating Agreements for the LLC, which will list the name and level of possession for every part. Moreover, we also provide a single member LLC operating agreement according to your requirements.
Furthermore, we likewise make custom bylaws and organizational meetings for enterprises which list the names of the Directors and Shareholders with the detail information of shares that every investor possesses.
The above-mentioned internal documents are notwithstanding other custom documents, for example, the Statement of the Organizer/Incorporator and banking goals. Therefore, if documents require any alterations, we can likewise give them to our customers in advance configuration so they can be modified varying.
We are well aware that even the person who is well-organized can lose essential documents, so we ensure you keep the copies of every filing document in a digital format safe for you. Thus, it will be helpful for you in the future.
You can always rest assured that your personal information will remain such. We do not sell or solicit your information to any person or outside the business. The only we will share any of your personal information with any outside agency is through the receipt of a subpoena. Moreover, we do have accomplices that we encourage our clients to use.
They will only be provided your contact data if you will personally allow. We likewise don't store any installment card data in our data set and scratch some other sensitive data from our site, for example. Social Security Numbers from the database as soon as your order is accomplished.
We don't utilize sales reps; any individual that you address on the phone with respect to data about new company formation will consistently be a knowledgeable long-time representative or one of the proprietors of the organization.
We just give you clear, compact data that will permit you to settle on the best choice for your requirements. Despite the fact that it is substantially more beneficial for us, we never have or will urge our customers to form organizations in states outside of the area where the business is physically situated as this training adds further intricacy to the cycle if extra pace is not taken and can leave the customer uncovered in case of litigation or the compatibility of extra authorizing in the specific location of the state.
We would firmly encourage you to be careful about organizations that force you to frame a business element in this state or that state, as this can have unfavorable outcomes if the extra steps are not taken. Follow our website help center for more data with respect to this.
By doing great hard work and assurance, we endured the gradual business cycles that all businesses are dependent upon are as yet here today.
We have shaped well more than thousands of organizations, and most of our staff have been with us since the start of the company formations. What that implies for you is that you can have confidence in our company that your sensitive documents will be handled very carefully by our experts who have immense information and involvement with documenting business formation for years. And know about the subtleties of every one of the three states such as Wyoming, Hawaii, and Delaware LLC.
Our main aim is to provide you with the most value at the lowest cost. If you do need to contact us quickly, the ideal approach to get in touch with us for a brief discussion is to utilize the informing tool found at the base of each page of our site.
Compared to a whopping 38 days in China.
We have spent 4 years working for one of the USA's most
recognized and successful company so we have many good
review of works.